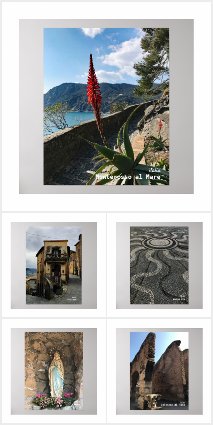 My Zazzle
Travel | Italy Collection
was one of my planned goals for this year. Little did I realize I would be reliving my wonderful Italian adventures
as Italy is under siege from Covid-19. Nor did I expect to be confined to home indefinitely as Covid-19 ravages the US.
Sorting through photos from six different trips has been a poignant journey. Such happy times that now sadden me. Will I ever be able to return? I worry about the interesting, friendly, happy people I met while I was there. I have no family connections, no history, but Italy spoke to me.
Reading the
Agony and Ecstasy
was my first introduction to Italy when I was 12 or 13. I dreamed of seeing the Sistine Chapel. Finally, I achieved that goal when I gave myself a trip to Italy for my 65th birthday. Lucky for me, my daughter and family were posted in Rome the following year and lived there for four years. Thus, my opportunity to return several times, to visit family and continue exploring a beautiful country so rich in history and art.
I hope you enjoy the photos as much as I have enjoyed the adventures and the remembering as I put this collection together. In my opinion, if you haven't been to Italy, you should move it to the top of your bucket list. For now, we can only dream and wish for happier healthier days for all!
At this writing, I've only uploaded 25 photos. Be sure to check back often as I continue to add to the
Travel |Italy Collection
.